Every large-scale event or conference site of the washing and dyeing industry, "the current situation and development trend of the washing and dyeing industry" is almost all an issue that can not be avoided, in different fields, different experiences, different positions, different backgrounds, often draw different conclusions. Wash second generation Li Xingbo was born in Shandong, his father engaged in washing and dyeing industry for more than 30 years, in Shandong washing and dyeing industry quite famous. Li Xingbo has had a strong interest in the laundry industry since he was a young boy. After 90, he is now the technical manager of Beijing New Pictogram Source Washing Co., Ltd., combined with his own experience, Li Xingbo said his analysis and understanding of the current situation and development trends of the washing and dyeing industry.
---
View the traditional mode of laundry from e-bag washing
Several key words to the Internet model
Industry people are no stranger to e-bag washing, Li Xingbo believes that the emergence of e-bag washing is a shuffle of the washing and dyeing industry at that time, because it not only pushed the traditional pattern of the washing and dyeing industry to the Internet model transformation, but also guide and promote the rapid development of regionalized, intelligent factories.
Li Xingbo has worked in e-bag washing for two years, from a small technical staff to do luxury high-service technical head, which is difficult to achieve in the traditional employment environment. Despite having left e-bag washing, he is still grateful for the work and study opportunities in e-bag washing. In his view, the successful development of e-bag washing is precisely the concentration of the traditional mode of laundry to the Internet model of several key words.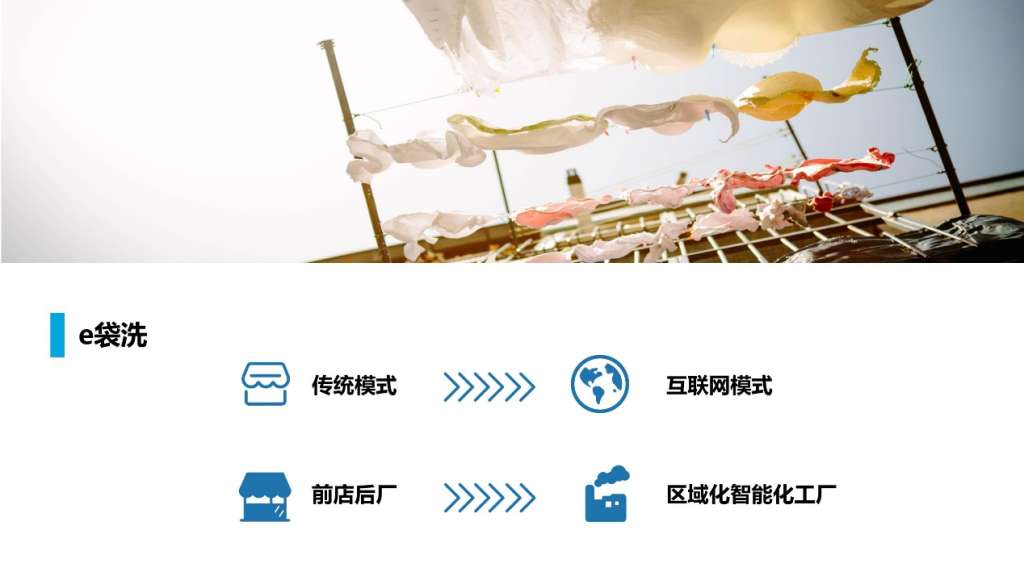 Keywords: User Experience
In e-bag washing, the company's internal philosophy is to put all user experience in the first place as far as possible to meet the needs of users, maintain the user's reputation, increase the rate of re-purchase.
Keywords: Capital
E-bag was hetook $200 million in capital markets, but instead of using it for factory and store operations, they took a large sum of money to expand their clients to give back to them.
Keywords: User Base
e bag washing capital investment back a large number of users, in the north, Guangzhou and shenzhen and other first-tier cities now have a thousand levels of users, for the e-bag washing business has accumulated a solid foundation.
Keywords: Resource Swaps
A strong membership base for other enterprises to find the door to carry out resource exchange provides a prerequisite, these enterprises value e-bag hand washing tens of millions of levels of accurate users, resource sharing mechanism so that the company's business has more expansion direction of development possibilities.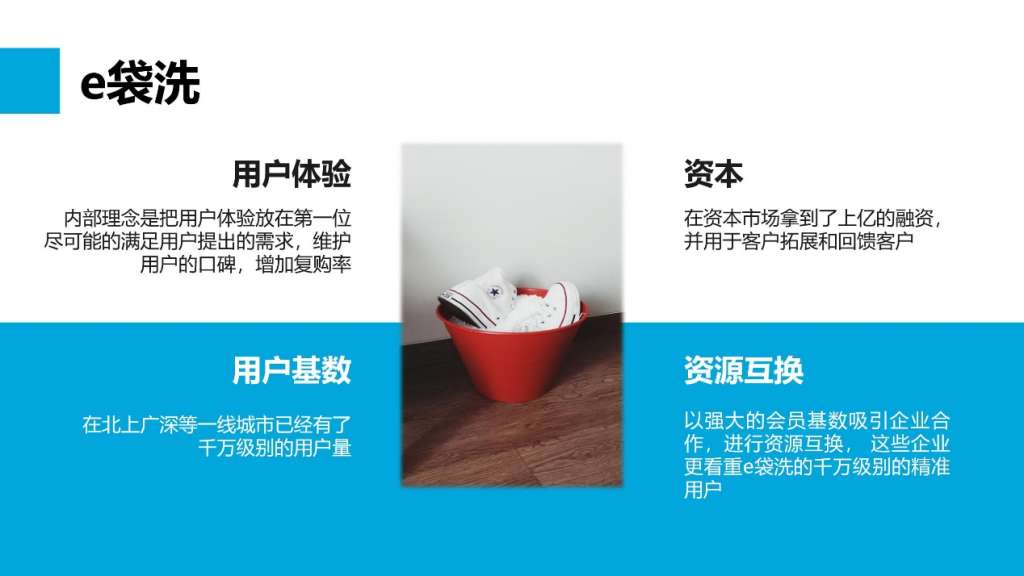 How to do to wash the elephant's shoes
Inspiration from user portraits to resource integration
The sneaker community's first to every
Elephant's target customer is the Sneaker group, which likes trend culture, basketball culture, and sports. Elephants are only promoted in this segment of the population and community, but those belonging to the Sneaker group must know that elephants wash their shoes. Elephant Liu has analyzed that there are 1.91 million trend users in China, they have common characteristics and common consumption needs, elephants only need to focus on this kind of demand services, will be the best cleaning business is enough to support enterprise development.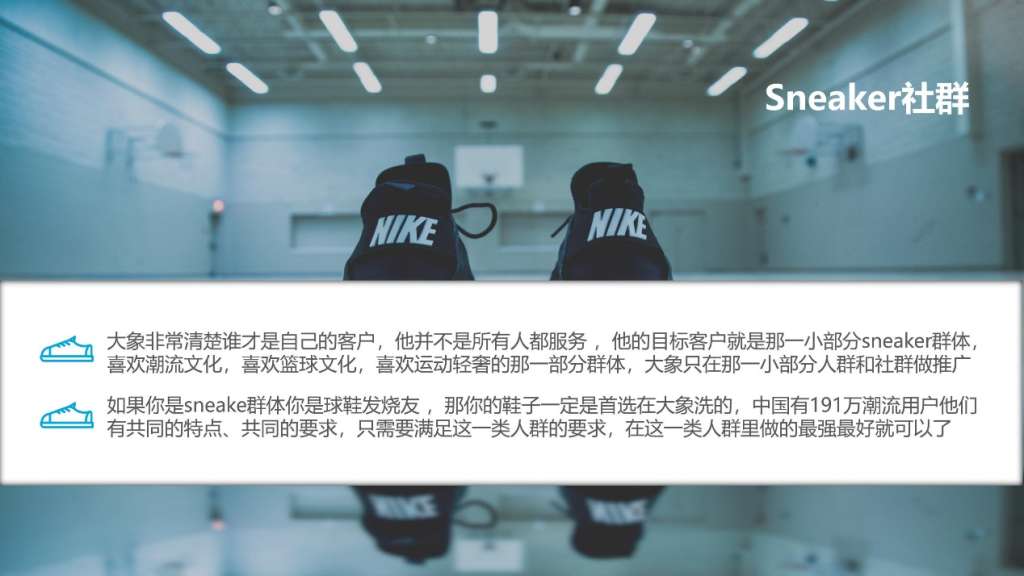 What user portraits and self-portraits mean
The first thing we do before we do any promotion and new projects is to do user portraits and self-portraits, because that's the only way to analyze who your customers are? What are the core goals? Who are the target customers? What are the customer's spending habits? What are the user needs? and then know who I am? What am I going to do? What can I do? What's my advantage? Who's my contestant? What's the difference between me and the contestants? What can I change for my customers?
Only when these two portraits are completed will we know what to prepare? What do you do? According to the portrait summary project, decision priority and implementation of the sequence, and finally achieve the project landing and Nissin.
What is self-preparation, how to reflect their own bargaining power?
The so-called self-preparation, simply put, is to understand very clearly where your strengths are? What's behind the advantage? What can these advantages be gained in exchange for? Understanding this also means having its own bargaining power.
Li Xingbo to his own example, said: "I am in the elephant's own preparation is: 12 years of first-line work experience in the washing and dyeing industry; I am a director of Shandong Province Washing and Dyeing Association and a special leather accident expert of Shandong Province Washing and Dyeing Association; When my personal abilities are limited, I can rely on the associations behind me to provide me with the most powerful materials, equipment and technology to share resources, which is my competitive advantage and one of the reasons why elephants choose me. "
In other words, with bargaining power, when the cooperation project is in front of us, they and the customer in the two-way choice when a few more chips, can quickly and accurately help customers decide the right trade-off.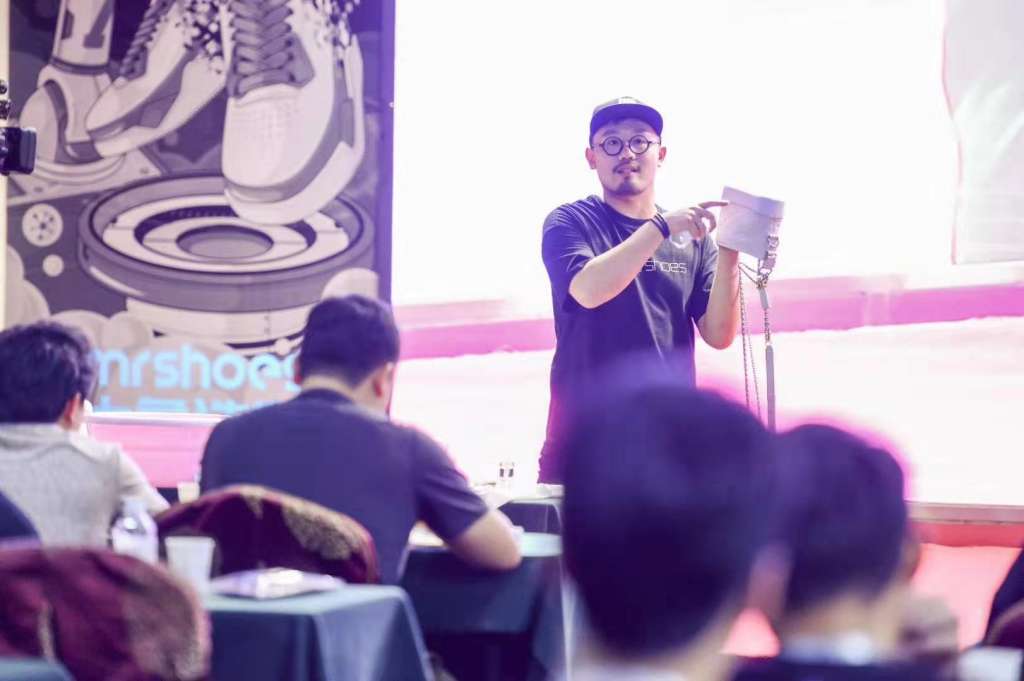 How to gain the advantage of resource integration
Elephant shoes with his powerful endorsement, such as 1.91 million community users, Haier's strategic investment, Haier behind the 200 million user base, the integration of a large number of global quality supply chain, including Japan's Iwata, Germany's Baofa, the United States Unilever, and so on, has been with Taobo Sports, Shengdao Sports, China Li Ning and others have launched a series of strategic cooperation and other advantages, the completion of consistent objectives of complementary resources, the integration of their own needs for better updated technology, more professional equipment and materials, and more direct government resources docking and so on.
This article for the author's personal views, welcome to exchange!